This article on the Guardian website has some good tips on how to get a career that involves working with animals, including:
Do as much volunteering as you can
There are lots of kennels, animal charities and vet practices that need volunteers. As well as giving you an idea of what the day-to-day tasks are of looking after animals, it shows to future employers your commitment and willingness to go that extra mile.
Make the most of your experience
Maximise any opportunity you get, either through volunteering or paid work, even if it doesn't seem obviously related to your career path. Having a broad range of skills is valuable and things like organisational skills are just as important as your experience working with animals.
Get qualified
Most animal related careers are competitive, so doing an additional qualification (like a Masters) or further training can help. Just make sure this doesn't replace practical experience.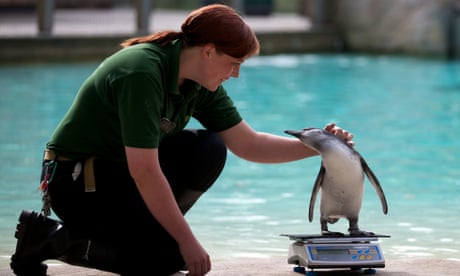 Don't forget your people skills
It can be overlooked but as one expert points out, 'to do good things for animals, people skills are vital'. Being able to work well with people will help you to achieve what you want with animals.
Persevere
It's a competitive field, so you'll need to keep pushing to get where you want to. Take whatever job you can that gives you vital experience and key skills, and persevere to get the one you really want.